For the 3rd consecutive year Days Whiteface were the most successful Polled Exhibitor at Wodonga National Show and Sale.
The awards included Reserve Junior and Reserve Senior Champion. The 5 bulls were all AAA rated for balanced performance.
Under 10% of the offering achieved this ranking. In the Sale ring the 5 bulls sold from $20,000 to $31,000 to average $23,000, in addition the two top priced poll bulls were sired by Day Family bred bulls.
Days Wizard K5 was Awarded Reserve Senior Champion at Wodonga. He was also Junior and Grand Champion at the Adelaide Royal Feature Show.
At Adelaide he was part of the winning Interbreed Junior Pair and Grand Champion pair. He also won Interbreed Bull and Supreme Exhibit of the
show. He sold for $20,000 to Minlacowie and Warragundi Studs.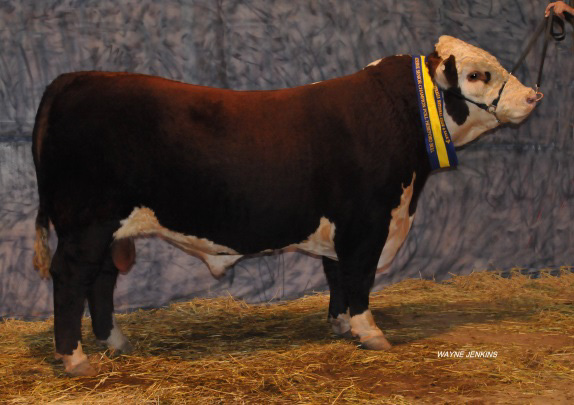 Days Fabulous K173 was Awarded Reserve Junior Champion at Wodonga. He was the 2nd highest bull in the catalogue across all market indexes.
He sold for our top price of $31,000 to Morganvale and Oakdowns Studs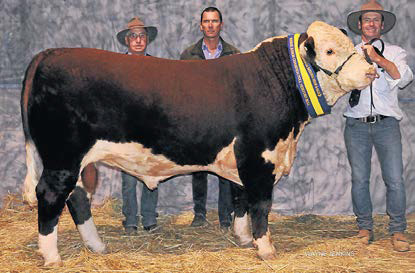 Days Foresight K134 was second in the oldest Junior Class which was described by judge Peter Collins as the strongest class of the day.
He is in the top 5% on breedplan for EMA and all indexes. He sold for $22,000 to Tarcombe Herefords.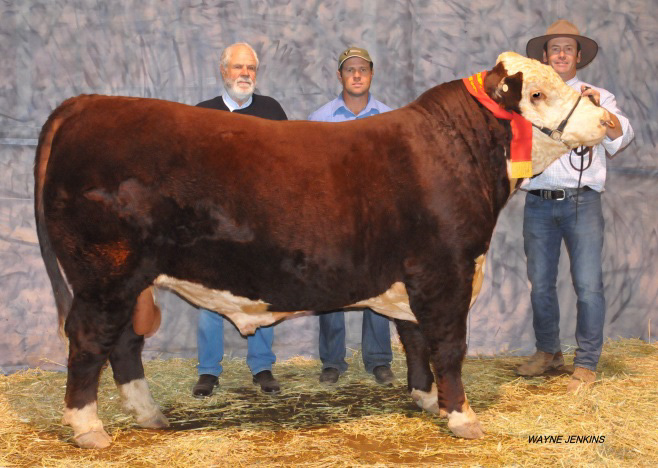 Days Elaborate K107 was 3rd in his class to Foresight K134. He is in the Top 10% for 200 day wt, scrotal size and all indexes. He sold for $22,000 to Debarry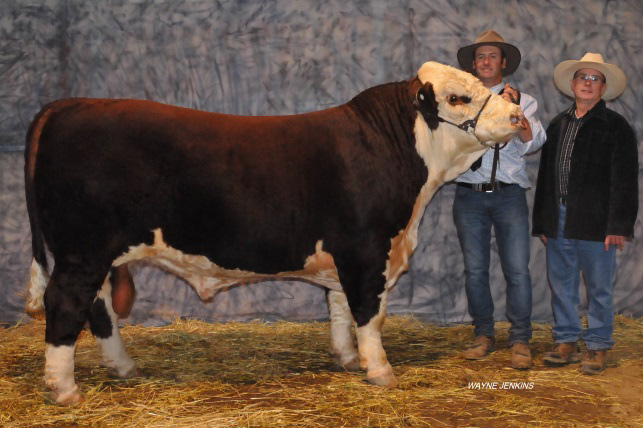 Days Ferrari K128 is in the Top 5% for short gestation length, scrotal size, IMF and all indexes. He sold for $20,000 to TRT Pastoral Howquadale Station.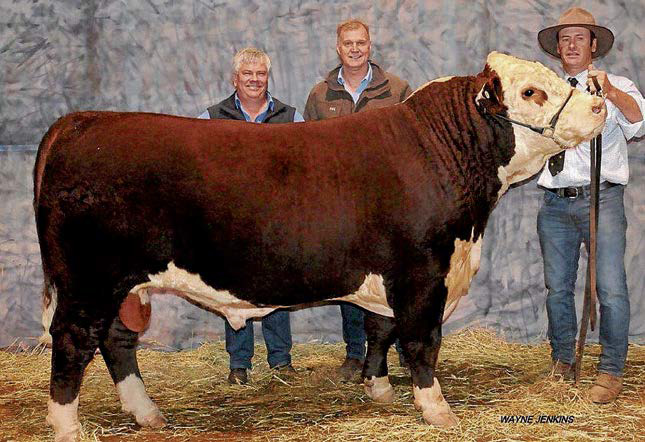 Thanks to all buyers and Underbidders for their support