We have always been performance focused with our Poll Hereford Bull breeding Enterprise
We are proud of the current position of our Poll Hereford herd. 2022 saw us achieve a national breed record average of $19,033 for 45 bulls sold.
We believe this is in recognition of our consistent pursuit of profit driving traits in our genetic selection. In recent years we have managed to lower birthweight and improve calving ease while still improving 400-day wt. We have also placed a lot of emphasis on carcase traits with our sale offerings regularly averaging in the top 10% of the breed for both muscle and marbling.
We continue to search far and wide for new high performance genetics which can add to our programme. These may be from North America, New Zealand or locally.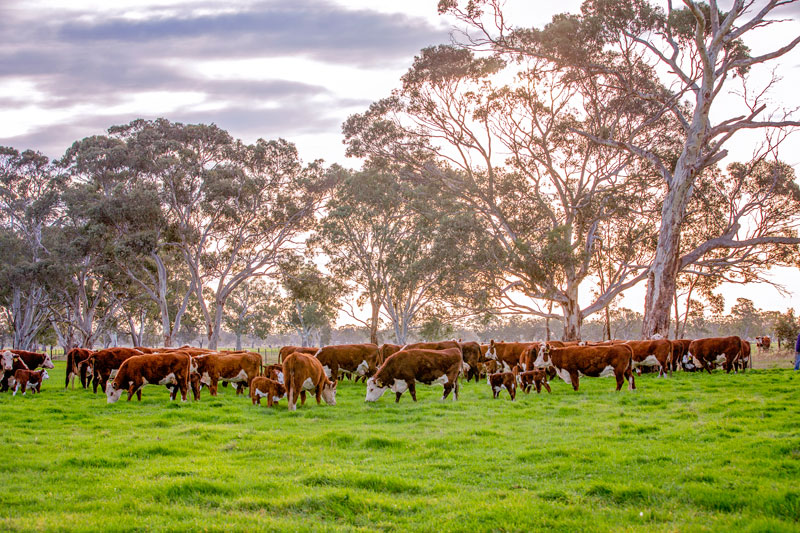 We need to do this to ensure we can supply genetics to our clients that will continue to improve their profitability and keep them at the forefront of the industry.