Days Whiteface is a family business owned and operated by Lachy and Lou Day.
It is a successful bull and ram breeding enterprise supplying industry relevant genetics Australia wide.
Its foundation goes back to AE Day who started in the Seedstock industry in 1931.
Graham (Harry) Day succeeded his father as principal in the early 1970's. His passion for genetics, seedstock and the people involved is second to none.
We were lucky to have him as a mentor when we started Days Whiteface in 2009 and appreciate his and Prue's continued support.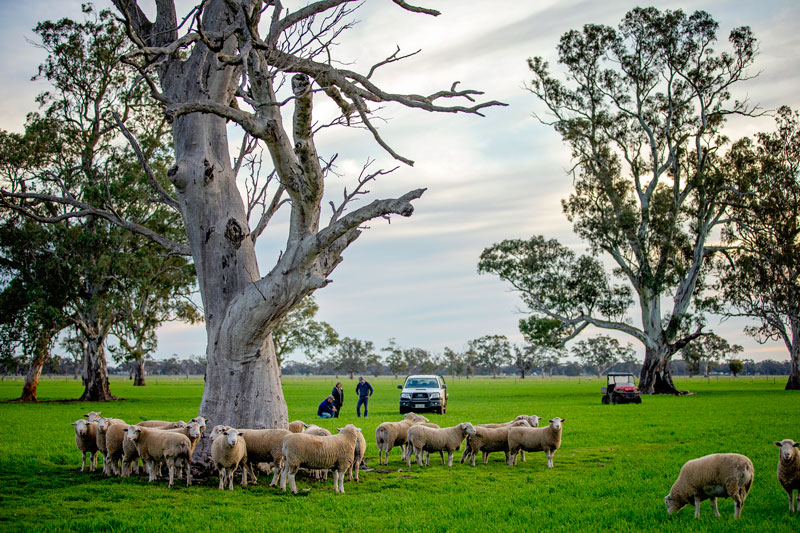 The aims of Days Whiteface are same now as they were in 2009. In fact, Lachy's single-minded approach to Days Whiteface goals has (if possible) become more galvanised. The aim of producing seedstock with a profitable commercial enterprise in mind and in particular a carcase focus continues to strengthen. The only way to successfully do this is to embrace performance recording, measure as much as you can and then make sure you use the EBV's and ASBV's to inform your selection decisions.
As everyone knows with balanced selection the more traits you are trying to improve the more challenging it becomes, but the rewards as you move to achieving your goals are greater. Breeding Rams and Bulls for our commercially focused clients is the challenge that drives us.